For all the demerits (of which there are multiple), dating apps have surely made it much easier to meet new people. 
It's pretty difficult to imagine that we once put ourselves through on-the-spot rejections and in-person meet-ups, but we did. We went out to ask people for their phone numbers without ever going through their profiles before. Sounds so last season, right?
But it's 2023, and as per the Pew Research Center, three out of every ten Americans have used an online dating platform. In fact, 40% of people in long-term committed relationships report meeting online. 42% of adults believe that online dating has made it easier to find partners for long-term relationships. 
So, if you are ready to jump back into dating circles and find a genuine and real connection, here are the best dating apps for serious relationships. Let's dive in.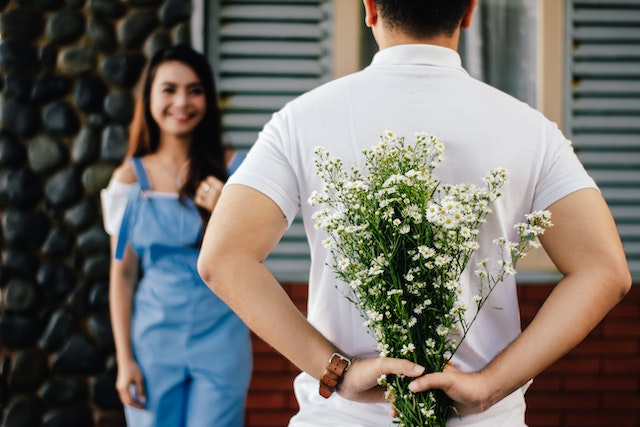 The Best Dating Apps For Serious Relationships
You must be living under the rock if you haven't heard about Tinder. The dating website initially debuted in 2012 and since then has defined the space. 
Now, isn't Tinder one of those fast-swiping dating apps? How can it be on a list of the best dating apps for serious relationships, then?
Well, yes! 
Tinder started out as one of the apps for instant meetings and short-term stuff, but it has the biggest user base. It has been downloaded over 400 million times, and if you are looking for a serious relationship, you can easily find like-minded people here. 
Now, you might also find people who are just looking for something more casual. But given the sheer magnitude of its user base, you'll have a lot of luck finding the right person.
At one point, eHarmony claimed to be the reason behind 4% of marriages in the United States. While that number is tough to verify, it's not wrong to say that eHarmony is a household name in the country today. 
It's one of the largest match-making platforms for older adults looking for a serious relationship. A detailed sign-up process with over 80 questions lets you curate your profile to the best of your needs. It also makes it easier for other people to connect with you based on shared interests. It also offers a premium feature to go on an online video date before an actual one!
OkCupid is another one of the best dating apps for serious relationships. It's been around for a long time and thrives on its use user interface. It contains the usual swipe right or left feature, which is pretty much the norm for online dating forums. However, what sets it apart is the thoroughness required to build a profile. 
From political affiliations to religious preferences, gender options, cultural choices, and a lot more is required to create a profile on OkCupid. This way, you can quickly sift through the noise to find people who actually align with your beliefs and values. There's literally no limit to how much you can personalize your preferences, and the app keeps on adding new questions all the time. 
Read more: Positive Impacts Of Couples Counseling
If you are someone who wants to have a long-term relationship with someone who shares your love over music, Tastebuds is one of the best dating apps for serious relationships for you. 
It's built on a unique idea of letting music fans find a partner to attend shows with. Tastebud allows you to bond with people who share the same interests in music as you and also exchange songs with them. 
Bonding at concerts over the shared love of Taylor Swift might just be the ultimate meet-cute for your lifelong connection. 
Match has been around since 1995, and so this is literally the OG of online dating platforms. Match's USP is its near-perfect algorithm that helps you find like-minded partners. 
In the sign-up process, you are asked to fill out a lengthy questionnaire. Following this, the app's algorithm suggests the best matches based on your preferences. Match is one of the best dating apps for serious relationships due to its long vetting process. It also gives you access to dating experts in its premium versions, which can increase your chances of finding the right one. 
Read more: Signs You Need Couple Therapy
Conclusion:
It's easy to diss online dating apps as something that's meant for passe and casual stuff. But a lot of people end up finding the love of their life online. Especially in today's world, where communication has almost completely shifted online, dating apps can be one of the best ways to meet new people.
We hope this guide on the best dating apps for serious relationships will help you get started.
Found a partner, what next? 
Healthy relationships thrive on showing love to your significant other. And the best part? You don't even need to plan over-the-top surprises to do that. Here are the best small gestures to show love to your partner.
To continue learning about love and mental health, subscribe to Your Mental Health Pal.